Product portfolio
Corinth Pipeworks
produces high quality steel pipes for oil, gas, CO2, water and slurry pipelines, as well as casing pipes for drilling operations. The Group also produces a wide range of structural hollow sections for the construction sector. Its long history of innovation and 'one-stop-shop' integrated services has designated Corinth Pipeworks' position as one of the world's top steel pipe suppliers.
The Corinth Pipeworks three main product categories are:
Line pipes: Manufactured either in the Group's high frequency induction welding unit (HFW) or the helically submerged arc welding unit (HSAW), the primary uses of line pipes are in oil, gas, CO2 and water transportation networks. A new LSAW/JCOE pipe mill has recently been installed for the manufacture of medium/ large diameter and heavy gauge pipelines, to meet the increasing market demand for offshore and deep offshore pipelines.
Casing pipes: These high-frequency induction welded pipes (HFW) are used in oil and gas extraction drills. The product range offered for this application has been expanded by the installation of the new LSAW mill.
Hollow structural sections: Used in the construction sector.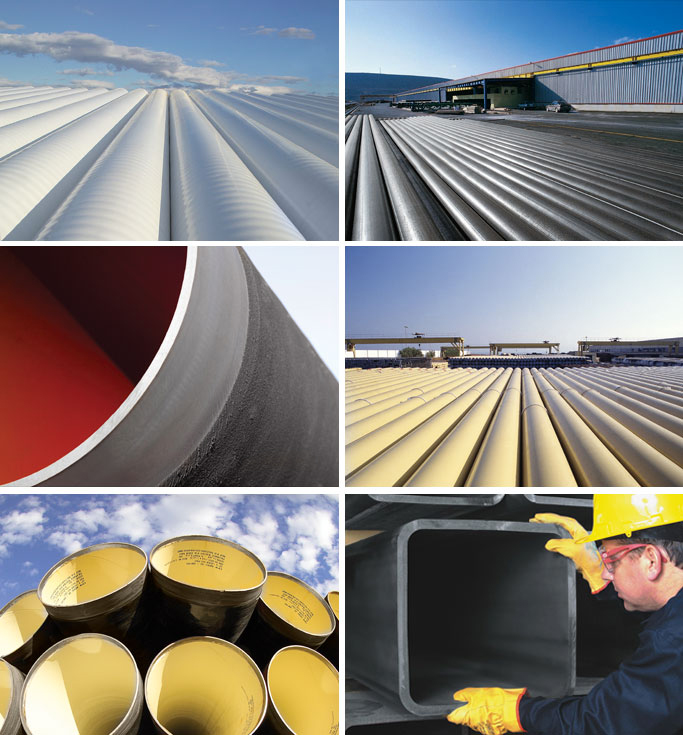 Services
Internal and external coating of pipes produced by other pipe manufacturers
Accredited laboratory for raw material and pipe testing, in accordance with ΕΝ/ISO 17025
In-house corrosion testing laboratory for sour service applications
Weld on connector facilities for casing pipes
Pipe storage
Supply of pipes or assignment of pipe coating outside the Group's product portfolio to third party authorised subcontractors, in the context of major project implementation
Pipe transportation